It's official – electricians are Australia's most trusted trade according to the hipages Tradie Trust Index. This is due largely to the fact that electricians require a high level of qualifications to carry out their work. Let's look a bit more closely at why electricians are so important and what kind of risks you face in your work.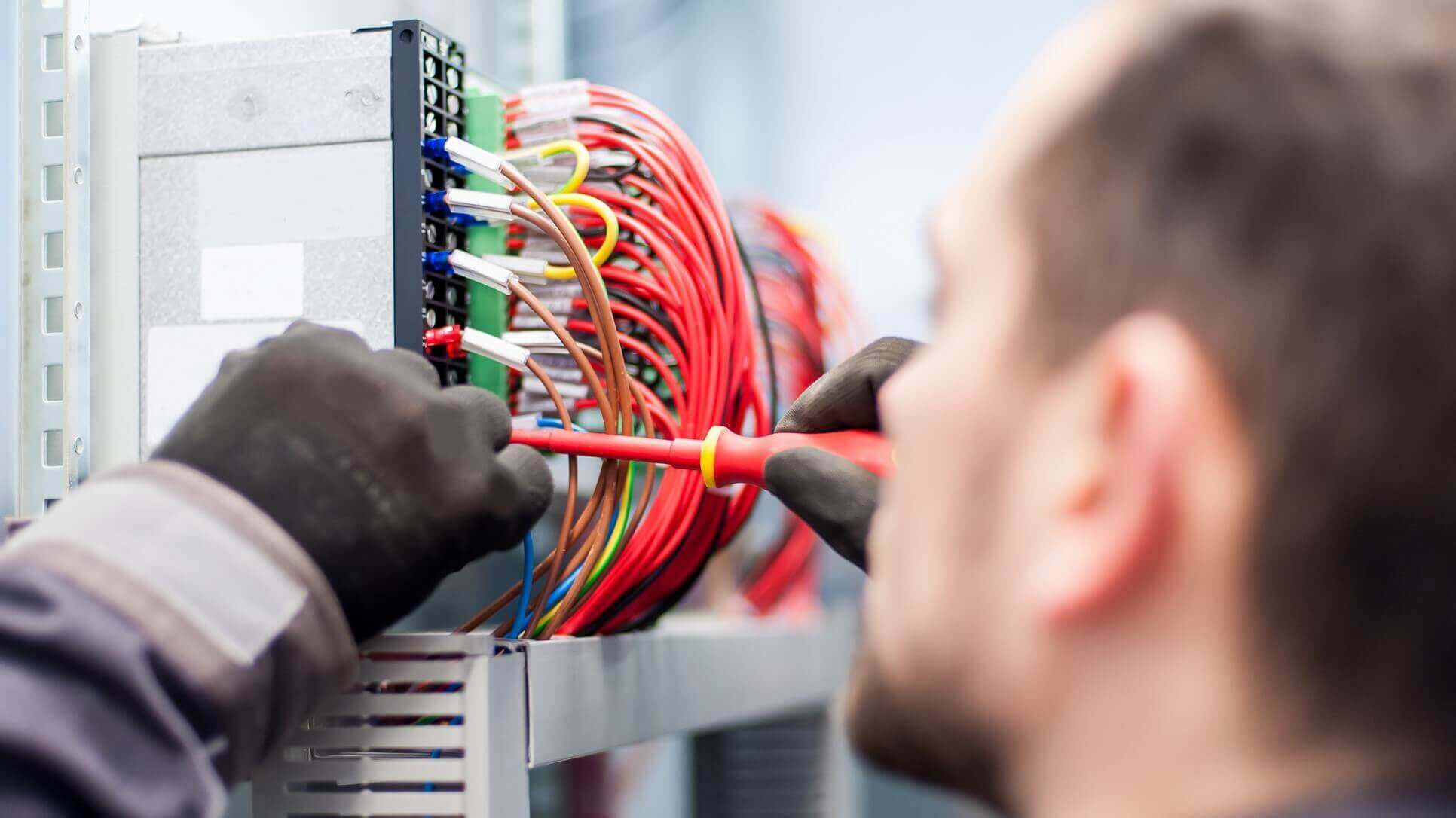 Why are electricians important?
Electricians have specialised skills which allows them to install, maintain and repair electrical equipment. From small domestic jobs to large industrial contracts, electricians work in a range of settings. And as for why they're important. Well, electrical work isn't something that most people would (or should!) attempt at home so people rely on the skill set of electricians to carry out work safely and competently. It's no surprise that electricians require a lot of training before they can carry out work independently.
What risks do electricians face?
The nature of the work that electricians undertake means that they're exposed to a number of risks. When you're working with electricity, it can pose both a risk of injury to yourself and third parties. From damage caused by faulty wiring to injury caused to a person, the consequences of something going wrong can be costly for your business. You also face risks such as the loss, theft or damage of your tools and equipment and business interruption due to equipment breakdown. There is also the risk that something will happen to you that will see you unable to carry out your regular work.
What insurance cover do electricians need?
Public liability insurance – provides financial protection if you cause damage to property or injury to a person as a result of your actions at work. It also covers your legal bills if you need to hire a lawyer as part of the claims process.
Workers compensation insurance – reimburses the employer for payments made to an employee following a successful workers compensation claim. This form of insurance is compulsory in Australia.
Personal disability insurance – if you're unable to work due to injury or illness, this form of cover means that you'll continue to receive a portion of your income until you're able to return to work.
General property insurance – this form of cover means that you're transportable items are covered if they're lost, damaged or stolen. For electricians who rely on their tools and equipment as part of their day to day work, this form of insurance is essential.
Trades insurance experts
GSK Insurance Brokers are one of Australia's leading insurance brokerages and our personalised approach to customer service means that we get to know you and your business for personalised insurance solutions. We've worked closely with our clients for over 35 years and have extensive experience in a range of industries. From renewing your policy to making a claim, we make insurance as easy as possible.
For more information about electrical contractors insurance contact GSK Insurance Brokers today on (08) 9478 1933.