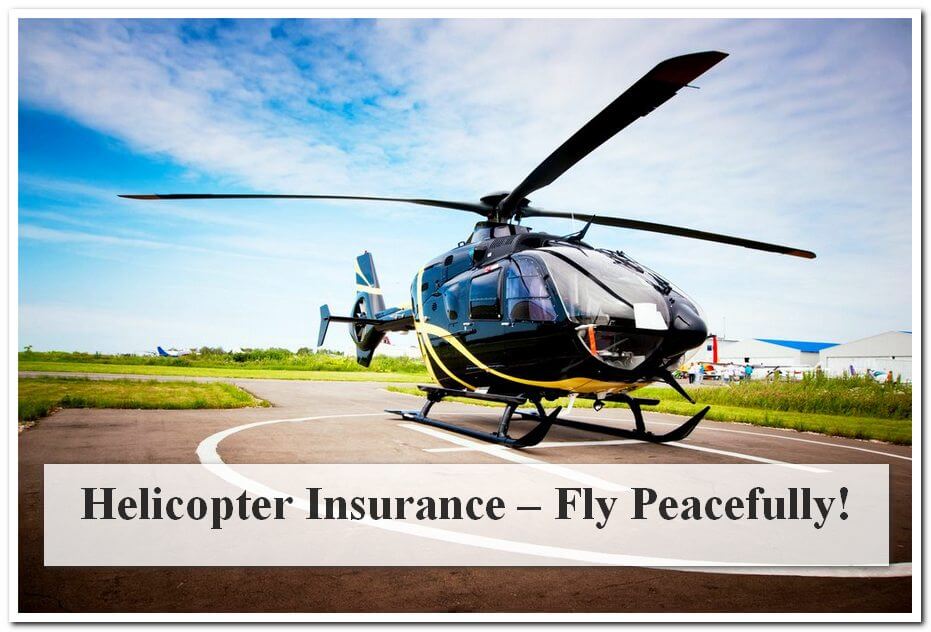 What do Angelina Jolie, John Travolta and Clint Eastwood have in common? No, they are not going to take part in a movie together. All of them are owners of helicopters!

To drive a car is banal nowadays. If you use your iron friend to get from point A to point B, you will drive for ages. Besides you can't boast with the fact that you drive a car – most of people do it. Helicopters are the kinds of transport that become more and more popular. They are fast; helicopters never get stuck in traffic. Besides it is so modern, unusual and respectable to get to the place of vacation or to the business meeting by helicopter. But there's one problem. Helicopters are expensive and dangerous. Angelina Jolie has paid $1, 6 million for hers. Are you a silk-stocking too? Then don't forget about helicopter insurance!
But to use helicopter you shouldn't own it. Private pilots can rent it or borrow and feel all the benefits of flying, without paying millions for it. Helicopter insurance is necessary in this case too.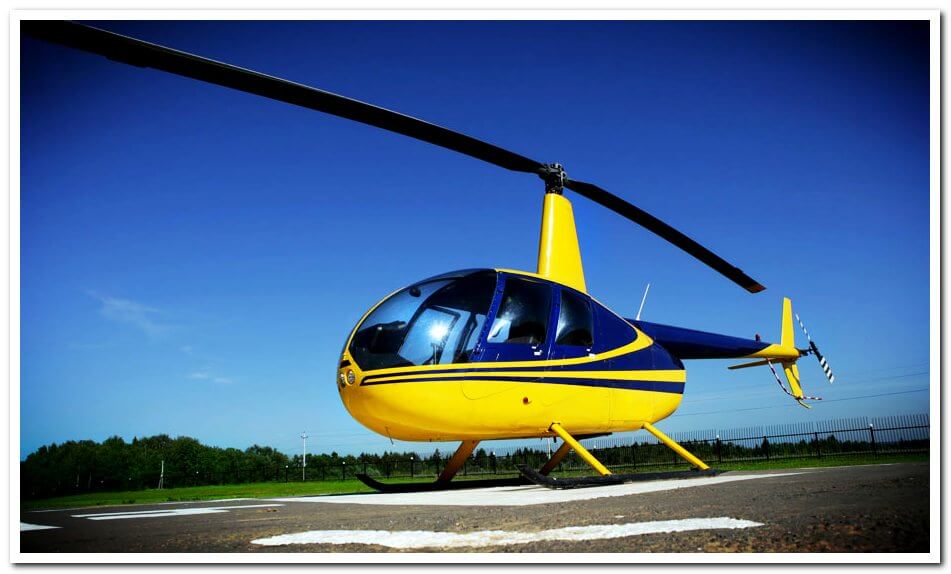 What is helicopter insurance?
Helicopter insurance is the document that you take from a reliable insurance company. This document is deal between you and the company according to which you make regular payments in order to claim for coverage in some particular situations that are defined in the policy.
Helicopter insurance presumes coverage in the following situations:
Third party liability
This kind of insurance coverage guarantees payments to another person, in case you damage him or his property, while using your helicopter. Thus, if the helicopter falls down (hopefully, it will never happen) and innocent people will suffer from it or their houses and cars will be ruined because of the falling of helicopter, they will get payments from your insurance company (not from you exactly) in case if your helicopter was insured.
Passenger Liability
If you are a pilot of a helicopter and some passengers are on the board, in case of helicopter crash they will suffer too. Paying for the treatment in a hospital for several people simultaneously can ruin your budget. That's why it is recommended to insure your helicopter. Very often pilots of helicopters are forbidden to take passengers on board without passengers' liability insurance.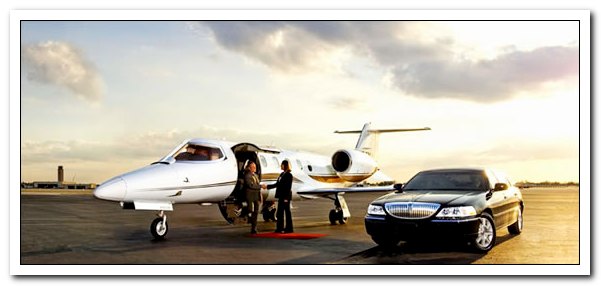 Property Liability
In case of crash your helicopter can be damaged or completely lost. As we have mentioned above, the price of helicopter is about $1, 6 million. Of course, a rich person, like Angelina Jolie, can get another machine easily. But what is about an average American pilot, who saved his money for ages to get a helicopter? Or what if you ruin the helicopter that you have rented? In this case you can go bust with such financial problems. That's why it is necessary to purchase property liability coverage.
According to this insurance deal, you will get compensation from your insurer not only in case of helicopter crash, but also if it was damaged by a rainfall or snowfall, if it was vandalized or stolen. Any kind of damage that is done to your helicopter by a third party can be covered by the property liability insurance policy.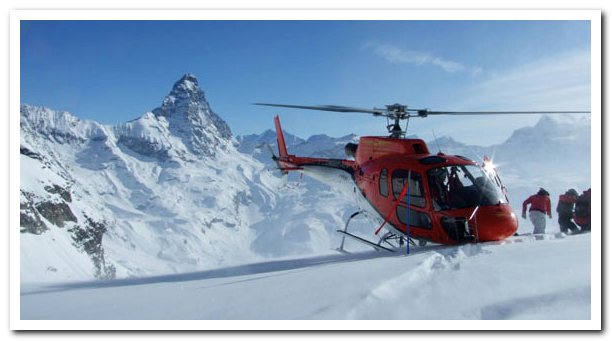 Who can get helicopter insurance?
Helicopter insurance is the specific kind of insurance deal. Of course, not every person is interested to make it. But if you have any chance to make a fly, you can get helicopter insurance. This kind of insurance product is supposed for such people:
Private pilots
If you have taken flying lesson and can serve as a pilot of helicopter, it is highly recommended for you to be insured. You can fly just for fun or you can do it on business – in any case a reserve parachute in the form of insurance is a must have for you.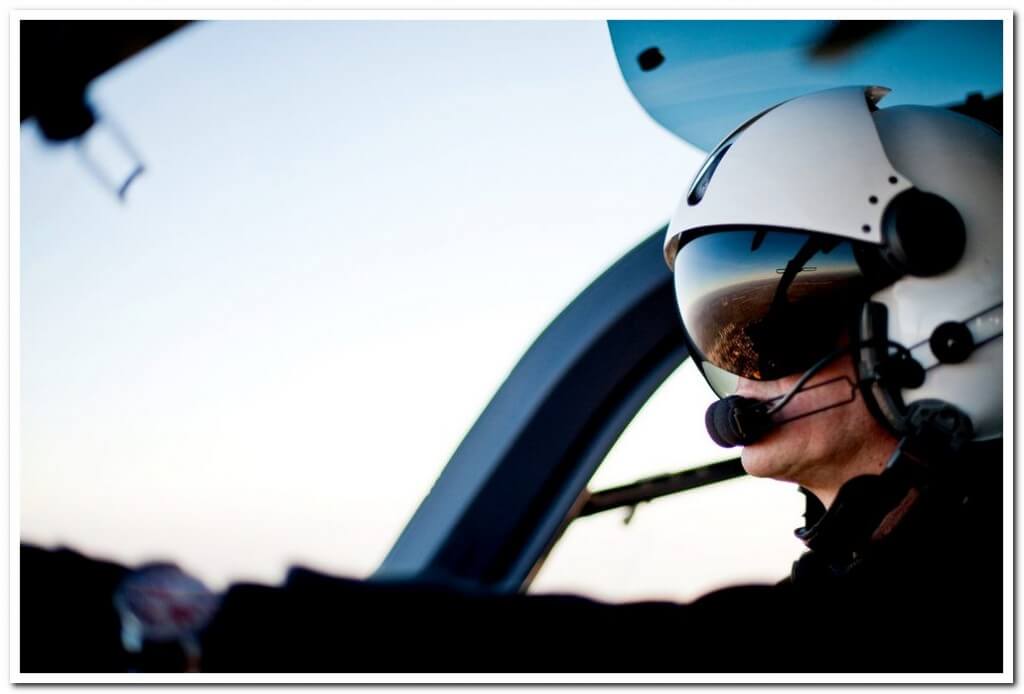 Owners of helicopters
Some people own a helicopter, but don't use it themselves as they are not pilots. They may earn their living, borrowing the machine to professional pilots for various purposes. Of course, the possibility of a disaster can be never excluded, so the best way out is to insure the helicopter and then write a claim for compensation.
For pilots, who fly for various missions
Helicopter is used not only to entertain. Very often pilots are hired to evacuate people from the zone of a natural disaster, to take wounded people to hospital or for some other mission. Of course, this job is honorable, but quite risky. To insure the machine, the pilot and the passengers is a necessary thing in this situation.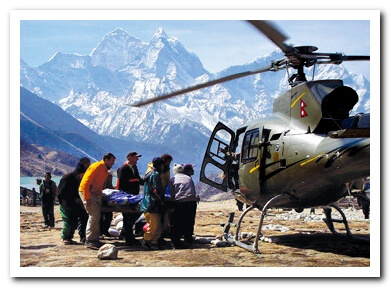 For pilots, who fly in military purposes
Of course, helicopters are used to solve various military conflicts. This task is very dangerous and only the most courageous pilots are ready to fulfill it. To make their life a little easier and to provide their family members for compensation in case of a disaster, helicopters are insured.
As you see, there are some people, who need helicopter insurance. If you feel that you are one of them, it is the time to know helicopter insurance cost.
What is the cost of helicopter insurance?

Oh, no, it is not cheap. But the compensation in case if the insured event took place would be solid too – it is calculated in thousands of dollars.
It is hard to define exactly the rates per helicopter insurance. They depend on the pilot's track records, the model of helicopter and the purpose for which helicopter is used. It goes without saying that flying for fun and using helicopter for military mission can't cost the same.
To calculate approximately what will you pay to get helicopter insurance policy, count 2% of its cost. The number you've got is approximately your annual premium. Thus as usual $13 700 is paid for the model Robinson R44 if it is used for fun.
Many pilots wonder, if the helicopter they use is insured by the company it belongs to, should they get the insurance policy for this helicopter? In fact, they insure their property from damage, not your health or your liability in front of your passengers and other people, who will be involved in the accident. So, if your helicopter was already insured by its owner, you still should get third party liability insurance and passenger liability insurance. It is also recommended to get medical coverage for yourself in case of a disaster.
Forewarned is forearmed. We hope that you will never use your helicopter insurance policy and will fly peacefully during several decades!