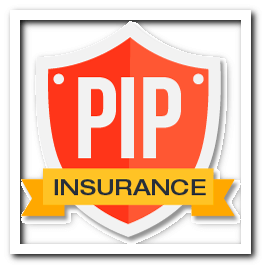 I am sure, you have heard about Personal injury protection. Do you think to get it? If yes, there are some things you should know about this deal. Listen to expert's opinion, before you will purchase this service.

The Outline of a Subject
Personal injury protection – we will call it "PIP" – is not a separate insurance policy. Usually it is added to the main part of auto insurance. Car insurance policy is obligatory on the whole territory of USA. PIP is obligatory just in a few states.
Thus, if the place of your residence is Massachusetts, Utah, New York, Hawaii and some other states, you won't be able to drive without PIP. For those, who live in California, Montana, New Hampshire, Ohio, Tennessee, Texas and some other states getting this policy is optional. The terms and conditions of Personal injury protection are various and in every state you should study this question deeply, before you make up your mind to sign up the deal, because it is quite hard to find out some general points in this policy. Every state offers unique model of this insurance, so study it.
And we will try to explain some basic ideas, peculiar to any state.
The first thing that you must know about PIP is that it provides you for coverage in any case – you may be a cause of the accident or you may be just a victim, in any case you can count to get some money in return. That is the difference between PIP and many other kinds of auto insurance policies – very often they provide coverage only to the other party, if it were you, who caused the crash. If you have PIP – you are protected in any case.
Do you have passengers in your car? Then any of them will be covered by PIP if the insured event will take place.
Very often PIP is associated with medical bills. In fact, yes, first of all personal injury protection provides for medical coverage, but it is also possible to get the coverage in case of lost payoff and some others.
Two Main Forms of PIP

Personal injury protection is affordable to the clients in two basic forms. They are called Full PIP and Medical Only PIP.
Full PIP is much more expensive than Medical Only PIP. But if you are ready to spend some more dollars for your own comfort and comfort of your passengers, you will get a great set of services that will provide you for everything in case of an emergency. Thus, you will get such benefits:
Coverage for treatment in a hospital for you and all other people in your car if you were in a car accident.

Care about you in case of temporal disability. Thus your house will be cleaned and dinner will be cooked – and everything is covered by your insurer.

In case of death of the driver or some of the passengers funeral expenses are carried by the insurer.
The other category of PIP – Medical Only – is not expensive. But in this case you and the people in your car will get money for medical treatment after the car crash. All the other bills will be paid from your own pocket – or covered by other insurance policies.
By the way, if you are already the policyholder, you should think, before you get PIP. Some other kinds of medical insurance make its options not available. So, ask these questions from yourself, before you will go to your insurer's office and ask him for PIP.
Questions to Answer before Getting PIP

Of course, every driver gets a number of benefits, when he gets Personal injury protection. At the same time it presupposes some new expanses, that may become a hard burden to you budget. So you should answer these questions to yourself at first.
Do I need PIP if I have other type of medical insurance?
Some types of medical insurance (as Medicad) provide their customers with coverage for injures, that were got in a car accident. So if you have this policy, you may refuse from buying PIP. But some clients still purchase PIP as a secondary coverage, to be sure, that the amount of the coverage they get will be enough and not a single dollar will be paid from your account in case of car accident.
Is PIP Necessary if my employee has provided me with health care insurance?
Actually, in most cases employees provide their workers with just basic medical coverage. Even if such option as "injures caused by car accident" are available in your policy, the coverage must be minimal and for sure it won't be enough. So getting PIP is not mandatory, but desirable in this case.
What is the amount of deductible?
The amount of deductible is big enough here (in some states it rises to $700), so if you are going to get this policy, make necessary calculations in advance. Otherwise, you won't be satisfied with the amount of coverage you get after filling the claim pattern.
Claim Pattern
So, how to claim in case of a car crash and what coverage are you supposed to get? It depends on various factors such as the form of PIP you have got, the severity of your injuries, the coverage of your car policy, the wages you have lost and the coverage limits, supposed by your state. The amount of a deductible is also of great importance.
Let's consider a sample pattern. I have Full PIP and was not wounded severely. The accident was caused by my fault. I have accumulated $5000 of medical bills. I stated disabled for a month and lost $2000 of wages. My deductible is $500. The insurance limit in my state is $3000 and for wages it is $1000.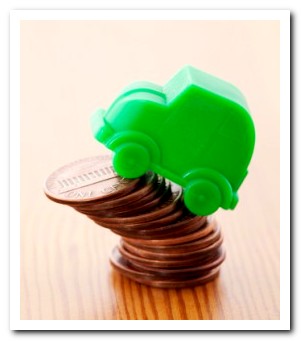 So, I get $3000 per medical care and $1000 per wages and then $500 is deductible. So I will get $3500 as a PIP coverage. If during my period of disability I couldn't care about myself and my house, I had a right to ask my insurance company to send me a nurse – my policy covers this kind of service.
As you see, you get some privileges with PIP, although it doesn't mean that they will cover everyone for everything. So, think before you get it. And listen to the expert's opinion as well.

Expert's Opinion
Experts say that getting PIP is not compulsory, if you have some other kind of medical coverage. Very often the injuries, which were got in a car crash, are covered. That's why Medical Only type is not so necessary. But Full PIP will be in use to any driver, as it covers many other kinds of additional services.
To sum up, Personal injury protection is a must in 13 states of America, so the question "whether I need it or not" is rhetorical there. PIP is optional in some other states, but it is a useful addition to your car auto insurance and medical insurance, so if it doesn't ruin your budget, consider the possibility to get it!