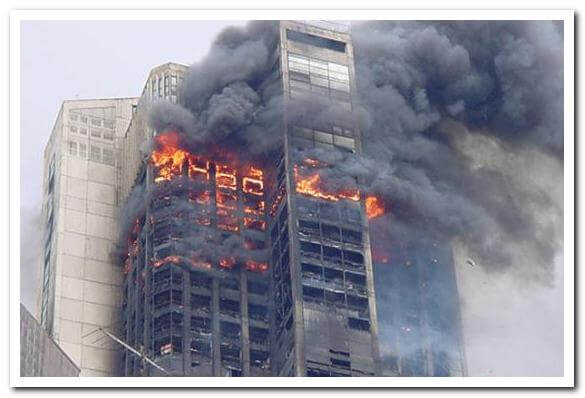 "Forewarned is forearmed", we hear from the very childhood. Since the first step that we make, we know, that falling down is very painful and it is good if the warm mother's hands insure us.
From that moment we understand the necessity of insurance and when we start our business life, getting an insurance policy occupies the first place in the list of urgent tasks. Now we will speak about the special case of business insurance – business property insurance. How much is it? Where to get? How to calculate the best rate? There are numerous questions and we will find the answers to them.
First of all, businessmen are interested, what exactly can be insured. Such word as "property" seems too polysemantic. You can apply for property insurance if you own a shop (small or large – it doesn't matter), any kind of office, surgery, bar or hotel. In any of these cases you have a building and it can be damaged potentially. Any parts of buildings like gates, fences, cables or pipes can be broken. It tails business interruption, the repairing process and financial loss. In order to avoid it, business property insurance policy is purchased.
What is Commercial Risk?
Every business insurance contract covers a certain number of commercial risks. So, what is commercial risk?
The commercial risk represents probability of loss of property by the entrepreneur. Different factors influence business activity and the entrepreneur not always is able to influence them. Commercial risk is the probability of loss or damage of the property that is out of control of the business owner. As it is impossible to protect some certain business from these unexpected and uncontrolled risks, businessmen prefer to get business property insurance. All commercial risks can be covered with two main insurance policies: all risk property insurance and special risk insurance.
All Risk Property Insurance and Special Risk Insurance
Insurance companies offer a great variety of services. It seems that all your problems, connected with insurance, can be solved with the help of only one phone call. In fact, it is not so easy. Your agent will show you a great amount of insurance plans and you can be confused. So before you visit an insurance agent, stop for a while and ask yourself, what kind of commercial risks are the most evident in your area of business.
All risk property insurance assumes the coverage of all variety of risks that can happen to your property, that are not excluded. This kind of policy protects the building you work at, its parts, furniture, and inventory and landscape elements from damage caused by flood or fire. The property, that was damaged, can be replaced or repaired by the insurance company you deal with.
Flood and fire are the most widespread kinds of damage. They are basic and are chosen by most businessmen. If you want to add some bonus options to your insurance contract, you can choose also the protection of your property against vandalism, theft or transit loss that takes place when you transport your products.
Special risk insurance is the special line of insurance. It covers unusual risk factors. They depend on the area of your business activity. To special risks belong such factors as reputation of the company, the loss and damage of documents of the company, hacker attacks etc.
Every businessman makes up his own decision, what kind of policy to get, what risks to mention in his insurance plan. Very often this decision is based on two foundations – the risks, which are peculiar to this very business activity and commercial property insurance rates.
Commercial Property Insurance Rates
Property insurance rates are calculated individually. To count an average rate for your business property, you have to estimate your building and risks that are the most widespread in your area.
So, take a pen and write the answers to these questions in your notepad.
Where is your building located? Is it a flood zone?
What is the type of your business activity?
What is your average income per year?
How many people work in your office?
Do you own a building or rent it?
Are there any precious things in your building (pictures of famous painters, objects of art etc)?
Have you claimed for the coverage before?
According to the answers, you can plan your rate. In average annually a businessman of a medium class pays $3,000 – $5, 000. You can claim for a discount, if you have the following elements inside and outside of your building.
Alarm system
Deadbolts
Smoke detectors.
After a short analysis your property insurance rates can be calculated. First of all you can do it by yourself. When the first idea about the amount you need to pay every month for your policy, will be calculated, you can hire an insurance agent. It is better to receive consultation from several independent agents. Remember that the insurance bargain is signed for a certain term, for several years as usual. It is better to consider all the possible details of this deal.
I am sure, your insurance agent won't tell you the rate very soon. As first he will estimate your company, analyze its assets and offer you insurance quotes.
Business Property Insurance Quote – Starting Point
It is that very starting point, that very first step that becomes the foundation of the whole deal. It is very important to make this step in the correct direction.
Discuss with your independent insurance agent, what exactly you want to insure. Business property insurance policy offers the following parts of the building that must be insured.
Building itself and its premises.
Outdoor sign
Furniture and inventory.
Landscaping (car parks and gardens that belong to your company)
Sometimes the business owners like to insure the information, data about their company that is kept in the electronic form. Cyber crimes against different business owners become a real problem. Hacker attacks happen all the time and many businessmen prefer to insure their company against it.
Coming to the conclusion, business insurance policy is the necessity in modern life. It is a civilized solution of many problems connected with natural disasters, theft and vandalism. The feeling of self confidence and protection is priceless and getting business property insurance policy is something you need to achieve this feeling.