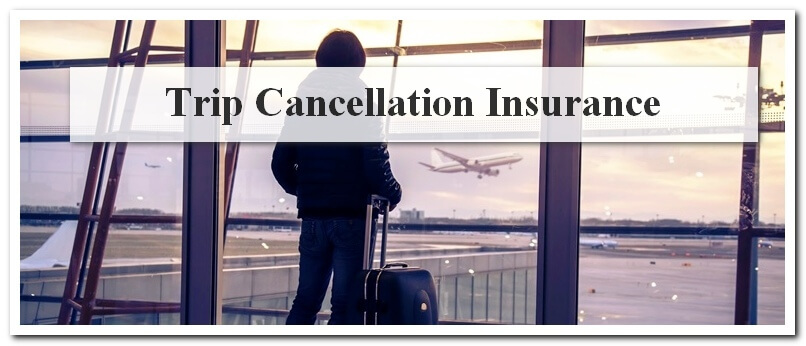 There are thousands of reasons that can cause the cancellation. In any case you have to stop your tour and you lose money that you have already pre-paid.
To prepare for a trip is always pleasant and interesting. We have just bought the tickets and booked the hotel – and the sweet feeling of adventures fills us from top to toes. But life is changeable and cruel sometimes and that's why our trip becomes cancelled or interrupted. There are thousands of reasons that can cause the cancellation. The storm has begun, the airline company got out of business or your old uncle departed his life. In any case you have to stop your tour and you lose money that you have already pre-paid.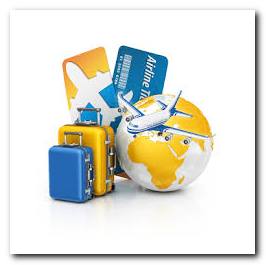 Just for such unpredictable circumstances trip cancellation insurance exists. It is recommended to get it, when you are going on tour – whether you plan individual trip, cruise or honeymoon. But it is necessary to study the details of the deal from top to bottom, before your purchase it. Let's consider what is covered, what is not covered and where to get such a useful insurance product.
What circumstances are covered?

The clients always get disappointed, when they visit their insurance agent with the policy and are rejected to be paid. You should understand in details, what circumstances are covered, and what are not.
You can use your trip cancellation insurance if you were forced to cancel your tour or to stop it earlier you have planned and thus you have lost your money. The reason of trip cancellation or rescheduling must be important and unpredictable.
These are the most typical events that can cause trip cancellation and that are covered by insurance company:
1. Sudden death, trauma or hospitalization of the insured person or his relative.
2. The sudden death, trauma or hospitalization of your dependant (a spouse, a child) if you are travelling together.
3. Traumas and injuries, that were got during some accident, but only in case if the trip is forbidden by your physician as it can influence the recovery process.
4. Infections that demand hospitalization and thus make you unable to travel.
It is important to know, that the events, mentioned above, must take place not earlier than in 15 days before the date of your trip. Thus you can't be covered, if you have caught an infection in three weeks before the date of your departure.

Weather disasters can also cause trip cancellation. They are covered too. Storm, fire, flood or earthquake that caused the trip cancellation can be covered by your insurer.
The other points that are included in your insurance policy are the break of pipes of the heating system in your house, the third party damage of your property etc. But you can apply for coverage only in case if the expenses to cover the damage are high enough or your assistance is necessary and thus you can't travel.
Some other unexpected events can also be included in the policy. If you have suddenly become prosecuted and must be present in a court, if you have been called up for military service and must leave – you can apply for coverage thus situated. But it is impossible to get payments from insurance company only in case, if you have already signed the insurance deal and the insured event couldn't be predicted. Otherwise you will be refused to get coverage.
You may cancel the trip completely in case, if some unexpected event has taken place or stop it earlier, if you must be present at home.
What is the difference between trip cancellation insurance and trip interruption insurance?

Trip cancellation takes place before your departure. You have booked the hotel and paid for it, you have bought the tickets and you have hired the car in that city or country, where you go. But suddenly you have broken the leg and can't go. You have to stay at home – it is trip cancellation.
Trip interruption takes place after your departure. You have left for another state or country, and finally your old uncle had died or the heating system in your house was broken and everything got flooded. You have to return home immediately and thus the part of the money you have paid for the trip were used, but the part of that amount is lost. It is called trip interruption.
Trip cancellation and trip interruption are covered by insurance companies. But the amount of coverage in the second situation is less, of course. As usual both these option are included in the policy.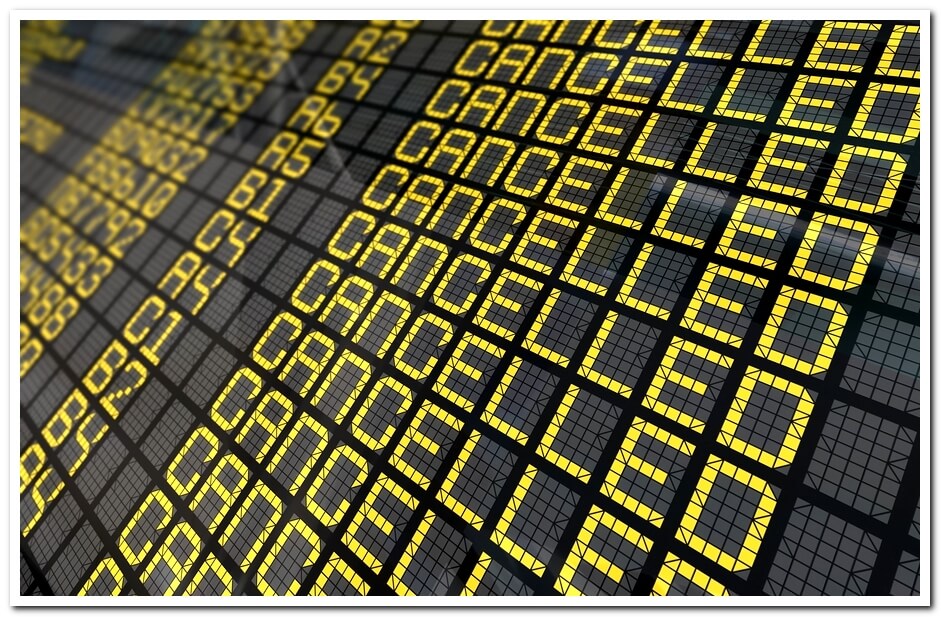 Trip cancellation presumes 100% of coverage. Trip interruption presumes 100% of coverage of the remaining.
Very often insurance dealers include coverage of urgent medical service as well. If you are taken into a hospital in the country of your departure, you can apply for the coverage.
Where is it better to purchase trip cancellation insurance?
Trip cancelation insurance is sold by insurance companies and by the travel agencies. The clients, who book some tour, are usually offered to get the trip insurance cancellation as well. People are usually eager to but the policy just here, when they have booked the trip. This decision is fast, but it is not right. It takes some time to go to the office of insurance company and to purchase the insurance there, but it is much more reliable. First of all, the rates are lower, if you get the policy directly from the insurer, Besides you are more protected, if you deal with specialists in that area. You can be advised better, if you go to the professional insurance agent. So, getting the trip cancellation insurance is recommended in the insurance company, not in the travel agency.
What are the reasons you are not covered?

You can apply for the coverage, but be rejected. These are the most widespread reasons, why are the clients refused to be paid.
1. I caught the flu and decided to stay at home. My trip was cancelled. Can I be covered? Unfortunately, you can't. If you feel too ill and can't go on a trip, first of all you must see your doctor. He will write the recommendation to stay at home for you. This recommendation is the reason to cancel the trip and apply for coverage. If you weren't examined by doctor, you won't be covered, keep it in mind!
2. The storm is in the horizon and it is predicted by the weather forecast, but still it isn't in my area. I have bought the policy and ask for coverage, when the storm has come and the tour was cancelled. Will I get it? No, you won't. The storm was predicted before you have signed the deal.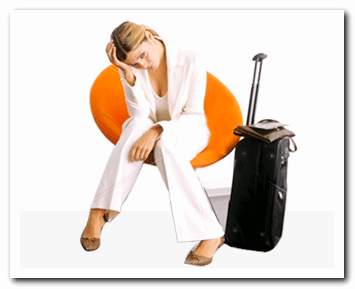 3. I broke up with my boyfriend and that's why I am not in the mood to travel. I cancel my tour. Will I be covered? No, you won't. The reasons, when the coverage is possible are listed in your policy. You must read the terms carefully before you sign the deal. Divorce can be covered by insurance company, but break up with a boyfriend is not considered as a serious reason to apply for the payment for it.
As you see, trip cancellation insurance is a good idea to protect your funds from unexpected loss. Nevertheless, the terms of the deal must be studied deeply to avoid disappointment of being non-covered by your insurance company.