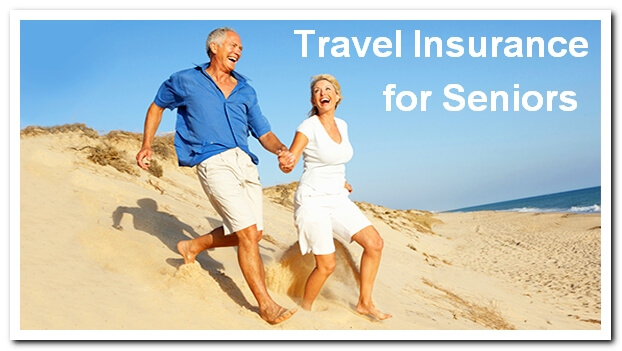 Getting travel insurance is recommended for people of different ages. In fact you can make your trip happier, more comfortable and care free, if get the policy in advance.
But if for people before 60 trip insurance is strongly advised, for those, who are more than 60, it is really necessary.
Travel insurance in general consists of two elements. The first one protects you from different kinds of trip cancellations (if the trip was delayed or cancelled because of hurricane, or snowfall etc) and the second one guarantees you medical help in place, where you travel (for example, you health insurance policy is valid only on the territory of your state, while you are going to the neighbor one). Certainly, nature disasters can spoil the trip for anyone from 5 to 90. But health problems are more probable for seniors.
Sometimes getting travel insurance for seniors becomes a great problem. Insurance companies consider people over 60 as too risky. The probability of heart attacks, stomachache or dental problems during the travelling is much higher in this case. So we decided to discuss this topic. Where senior people can get travel insurance policy? And what they must do to get it faster and easier?
How to Get Best Travel Insurance for Seniors
Look through insurance policies you have already got. Some of losses may be already covered by them. For example, you may already have medical insurance policy that works on the territory of USA entirely, so you needn't to get one more emergency medical insurance for trips.
Look for the companies that deal with people of your age. Remember that there are insurance companies without age limit (for example, Allianz Insurance), which deal with clients over 70-80 (we will speak about these age groups later); and which deal with clients over 60. Check the age option, if you are over 60, as not every company will offer service to you in this case.
Now you have to analyze your risks. If you are going to the cruise across the ocean, make sure, that you have ordered emergency medical evacuation in your policy, especially if you have any heart disease.
Finally, choose the insurance company with the support, active 24 hours a day. The place, where you go, may have another time zone. Thus you can call to your insurance company late at night (while in your city it will be afternoon) and get no answer.
After choosing the appropriate insurance company, using the steps, we have offered. So you can get the appropriate insurance plan and sign it. But what if you are more than 70 and you are travelling alone. Is it possible to insure your trip?


Travel Insurance for Seniors over 70
People travel more, when they retire. This fact is explained easily – they have much more extra time and some savings they are ready to spend. But many companies refuse from dealing with people over 70 in general. The others offer just insurance coverage for a small individual trip.
Still there are companies, which offer annual travel insurance for seniors over 70. They are World First, Good2Go and some others. These companies offer great conditions for people over 70. They insure senior travelers for long trips; give domestic and international insurance policies. Besides they offer the option of cancellation of your policy for free during first 2 weeks (if you have made up your mind not to travel or to chose another company) and get the full coverage for it. Besides you can get here group plans (with much lower rates) if you travel with grandchildren, for example.
But there's a problem. These companies (and many others too) prefer to insure senior people with standard heath conditions. It will be hard to get insurance policy, if you have some chronic illness.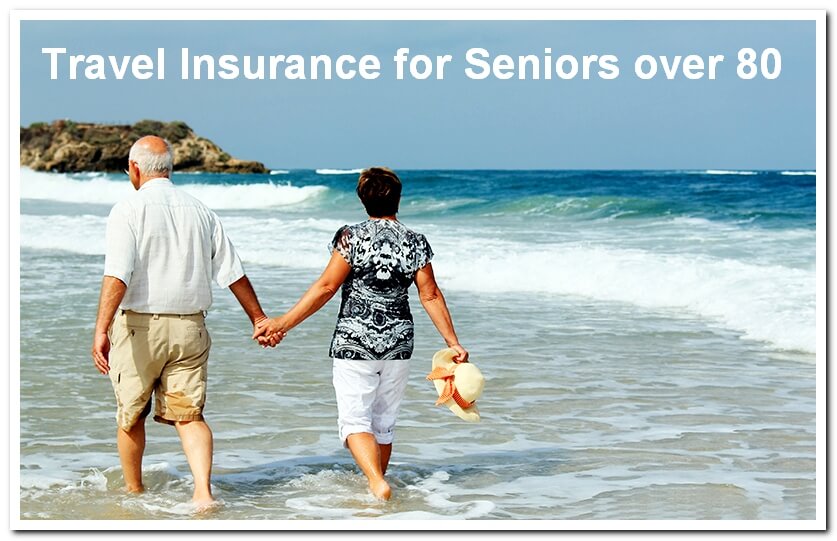 Travel Insurance for Seniors over 80
I must tell you that to get travel insurance policy for people over 80 is quite a difficult task. Although you can enjoy your life much more, than when you are young and be eager to see the world around you, insurance agents will spoil you the vacation, when tell that the minimal price of insurance policy for clients over 80 is $400 per month.
It seems unfair, but it is the reality. Travel insurance for seniors over 80 is expensive, there's much less number of options here and it is almost impossible to get it for a long period of time.
Here are the insurance plans you can count on and their prices.
Safe Travels USA is a plan of about $400. It suits for clients over 80, who travel around USA or abroad. It is also suitable for people, who come to USA from other countries.
International Major Medical Plan will cost about $500 per month. It can be bought in USA or abroad. It offers coverage of 50,000. The main drawback of this policy is its price. It is quite costly to get it.
In fact, many clients over 70 or over 80 dream about the only thing – to reduce their expanses on insurance policy. The rates are really too high and the idea to keep your funds and to save some money, for sure, occurs in your mind all the time.
Cheap Travel Insurance for Seniors – Keeping Funds
In USA, Great Britain and some other European countries elderly people have solid discounts for hotels, attractions and museums. Nevertheless insurance companies compensate these discounts, making their rates extremely high. Some companies don't deal with clients over 65. The others double their rates twice every 5 years.
What can we advise to clients for purchasing cheap travel insurance for seniors? It is better to get multi-trip insurance (of course, if you travel several times per year). Thus a traveler over 65 will easily save some money and avoid too many troubles, ordering new policies all the time. You get one policy per year and it becomes valid that very moment, when you buy tickets and book the hotel in another city, state or country.
But this policy is not affordable for seniors over 80 and for senior clients with some chronic disease.
For the most accurate money savers here's one more piece of advice. Don't travel too far. The insurance policy will cost not much if you travel in USA or in Europe. The travel to North America will cost you much more, for example.
In fact, travelling is interesting and if you have retired, it is the time to see the world. So call to the insurance company, where clients of your age can be insured, get the policy and enjoy your trip. Here's the list of companies, where seniors can get the travel insurance policy: Avanti Travel Insurance, Freedom Insurance, Intune etc. Stay safe and enjoy your trip!