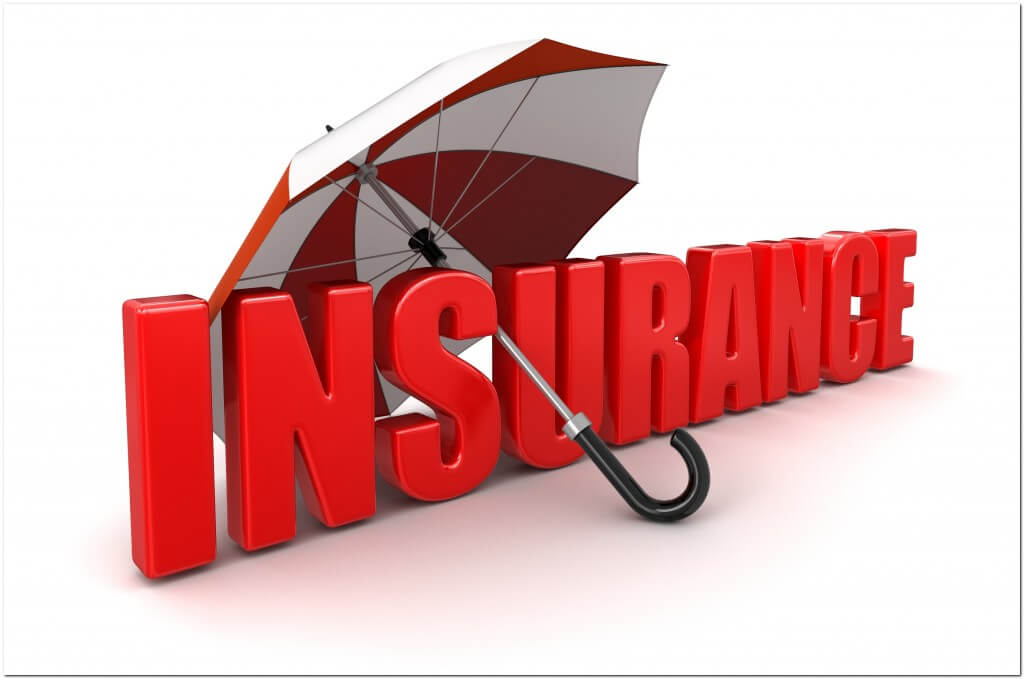 When does a person need an umbrella? He needs it in case of rainy weather. It is a joke, but there's a part of truth in it. Sometimes "rainy weather" takes place in our everyday life. In this case "umbrella insurance" is necessary.
So what is the definition of a term "umbrella insurance"? It is the kind of insurance policy that provides the client with additional coverage in case of injury or damage. Usually this kind of insurance is used after the lawsuit. Umbrella insurance is known by its solid amount of coverage. Thus an insured person can get $1000, 000 and more of coverage if he gets this policy in advance.
It sounds very attractive, I know, but this kind of policy has some peculiarities. You have to know them in advance in order to purchase it.
Umbrella Insurance Coverage
Umbrella insurance policy is used by a person in case of liability for some accident. You have to understand this point deeply. It is additional coverage, when the amount of coverage you've got from your base policy is not enough. Besides this insurance is taken only in case you've hurt someone or something. If you have an operation or if your house was on fire – you can get coverage from your health insurance or home insurance. But you are not able to use your umbrella insurance policy.
It is possible to get umbrella insurance coverage in these situations.
Bodily injury that you have caused to some other. Imagine that you came into vacation and got into a car accident. You have no wounds at all but people in the other car (there are four of them) were hurt deeply. They stay in a hospital for several months and can't work during this period. Their car is crashed. Later they start a lawsuit against you. Your policy coverage (health insurance, auto insurance) is about $300,000. Bills for the treatment of those people, the earnings which they have lost during their recovery period and repairing of the car cost $1000, 000. The rest of the amount ($700, 000) will be covered by an umbrella insurance policy.
Property damage that you or your child caused to some other people. If your 13-year-old son took your car and crashed into the neighbor's perish, you can apply for an umbrella insurance to pay your neighbor. To this kind of damage also belong such serious incidents like broking of some jewelry when you visit your friends or spoiling some expensive picture, when you visit your relatives etc.
Fees for a lawsuit if you are taken under it. If you are under a court process, you pay for lawyers or you should pay compensation for suffer and pain to your opponent. Umbrella insurance is on purpose to cover your expenses.
As you see, getting umbrella insurance coverage is a very useful thing. It makes life easier, when you have hard period. If you are ready to get this kind of insurance, you need to know about its types. There are the following types of umbrella insurance.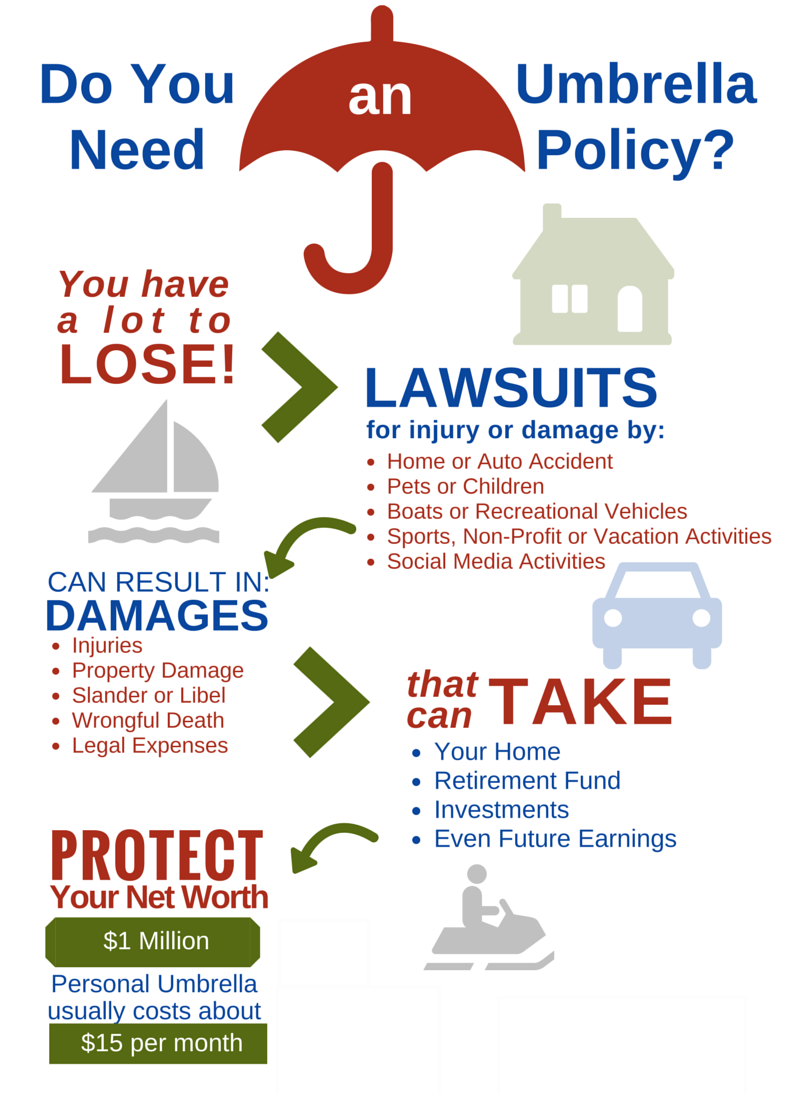 Who Can Claim for Personal Umbrella Insurance?
You can buy personal umbrella insurance if you are the owner of an auto insurance policy and a homeowner insurance policy. Personal umbrella insurance (or PUI) provides additional coverage of these two policies in case of damage. So to get an umbrella insurance can clients that have already bought another policy. Besides the amount of coverage in those policies must be not less than $300,000. If you have cheap insurance policy, the umbrella insurance is not for you.
When is Commercial Umbrella Insurance Policy Used?
Commercial Umbrella Insurance (or CUI) is used to protect your business (to cover it with an umbrella when it rains outside). Thus you can get an additional coverage for a business car, if it was damaged, for some other kinds of business property. Besides you can get additional coverage for your general business insurance to protect your lifework.
Pros and Cons of Umbrella Insurance Policy
Of course, getting some extra protection sounds very attractive. For sure, you are ready to get PUI or CUI and feel safe in any trouble or disaster. But before you call to your agent, you need to know all pros and cons.
Pros
Getting a solid amount of coverage in case of an injury or damage. If general insurance policy covers only the part of payments, it can be useless if you spoil really a precious thing (a very expensive car, the masterpiece of some famous painter etc).
Getting some huge amount of money to protect your business. It is better to know that you have some solid financial protection for a bad day. Just a few dollars per day will keep you from losing $500, 000 and more in case of an accident.
Getting compensation in case when your child will damage someone's property or break some precious objects of art.
Cons
Umbrella insurance policy is quite costly. In case of trouble you will get compensation of $1000, 000 and more. Thus you have to pay from $200 to $600 per year to get this coverage. Besides you should get an expensive policy of a general insurance to get the permission to buy an umbrella insurance.
This kind of policy is quite universal but even it gives coverage in not all cases.
When Does Umbrella Insurance Policy Not Give Coverage?
The umbrella insurance doesn't provide its clients with coverage in the following situations.
The injury or damage was caused purposely. Remember, that you can get additional payment only in case when damage was caused occasionally. In case you had a fight and hurt a person, you will be taken under a lawsuit and won't get any coverage as you are responsible for those wounds. You can claim for insurance only in case if the damage or wounds you have caused were made out of your will and you couldn't influence the situation.
Malpractice court processes are not also covered with this policy. If the workers of some company lead the process against their employer, in case his fault would be proved, he won't get any umbrella insurance coverage.
To come to the conclusion, umbrella insurance policy is a useful addition to your general policy. Although it has some cons and is quite costly, it is very useful to get it. Imagine that the sky is cloudy but you are not sure that it goes raining. Will you take an umbrella with you? The same thing happens to this insurance. It is of no use when the sun is shining. But it is better to have it then to get wet when it rains cats and dogs.