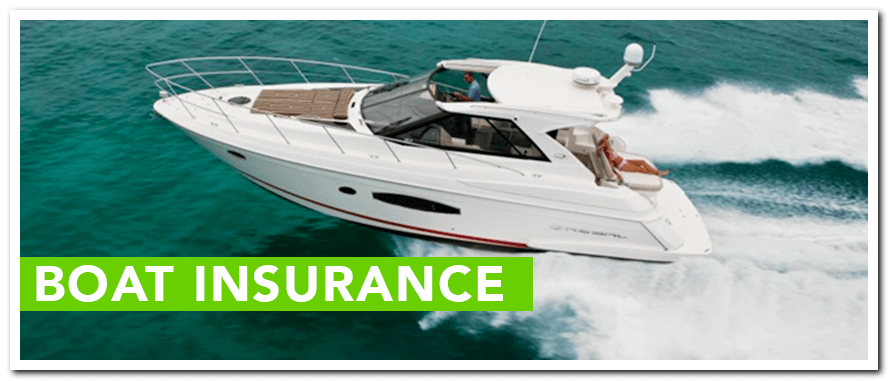 Having a boat is a good idea, but only in case if you have insured it.
Do you want to travel by boat? This vehicle can be easily kept in your garage at weekdays. But at weekends you can take it out and arrange the best entertainment for yourself and the members of your family. You can do different kinds of water sports like waterskiing and wakeboarding. Then you can sail far and do swimming and deep diving there. Besides you can use it to make long boat trips to the neighbor town or village. Having a boat is a good idea, but only in case if you have insured it.
What Risks Can I Meet if I Own a Boat?

The boat is kept in water. Can you imagine how fast it can be ruined there? The boat owner meets many kinds of risks. Thus it can run into a snag and cause a severe damage to its motor. Boats can get into a storm; they can be completely ruined by fire, can be hit by lighting or flooded.
Like any other assets, boats can be dragged away. They can be destroyed by your neighbor, who envies you or even clashed with another vessel.
All these events are not only sad; any of them is ruinous for your family budget. That's why when you get a new boat, the number one task in your diary must be to call to an insurance company and get the policy for your new property. For sure, your insurance agent will offer you several variants of boat insurance coverage.
Variants to Insure your Vessel

There are two main variants to insure your vessel. You can buy one of them or get both to be sure, your vehicle is protected. The first one is called boat liability insurance and the other one is called boat physical damage insurance.
1. Boat liability insurance
As usual boat liability insurance only is not enough, because it is the compensation for the third party damage or injury, but it doesn't offer coverage for you and your vehicle. Very often to have boat liability insurance is demanded from the boat owner by the administration of the dock, where your boat stands. It is easy to explain – thus you can guarantee, that if your boat hurts some other vessel, you can guarantee that you will cover the damage.
Boat liability insurance is the act of taking of financial responsibility in front of the owner of the other vessel. This variant of insurance is that necessary minimum of coverage any boat owner should have.
Most of people, who have bought the vessel, think, that it can be covered by homeowner insurance policy. In fact sometimes watercraft is included in home insurance policies, but the limits of coverage are extremely low there. So it is a good idea to get additional boat liability insurance policy.
2. Boat physical damage insurance

This variant of coverage is better to add to your boat liability insurance. There are many situations, when the vessel can be hit and the main of them must be included in the insurance policy. Thus the damage can be done by a snag, by the other uninsured boat or by someone, who has crashed your boat on purpose. Those enthusiasts, who have purchased this policy, can expect the coverage for vandal acts and other damage.
The selection of insurance services can be much wider. But the wider list of options you choose, the more you will pay! Thus you may insure equipment that is on board and can be hurt too. You can insure yourself from spill of fuel that takes place sometimes and is harmful for environment. You can include such service as total replacement of the vessel in case of complete damage or theft. There are many unexpected situations that can be included in the insurance policy. But the more options you choose, the more you will pay. So think before you leap and choose the additional services carefully, if your funds are limited.
Boat Insurance Cost

"What premiums will I pay?" I know that this question is the most important to any boat user. But to define an average cost is impossible, because this deal has too many variants and details to be included. First of all you must be sure, that you have the boat – not other kind of watercraft. Thus, the boat is the vessel that has the length from 15 to 25 feet. If it is longer, it can't be insured as a boat and the rates will be higher in that case.
Then the age of the boat and its market price are also important to define the average cost of an insurance policy. The kind of coverage you choose and the number of option you want to add will also influence the price of your vehicle. In average you must be ready to pay from $200 to $500 per year. This amount seems too much for many boat owners, and that's why they look for cheap boat insurance. Is it a good way out?
Cheap Boat Insurance VS Best Boat Insurance

For some people the cheap boat insurance is the same as the best boat insurance. Of course, these notions are not equal. Cheap boat insurance often means, that you get liability only coverage. It is the minimum that is required by docks and that is necessary to have for any boat owner. Liability only coverage has different limits in different states. As usual it is about $200 per year. But you should choose the best boat insurance to be sure, that you and your boat are protected.
The best boat insurance is a combination of liability insurance and physical damage insurance. Although its cost per year will be a little higher (up to $500), you can be sure, that in most cases you can apply for compensation. The best insurance is an individual notion, so take some time and think it over. What amount of compensation do you expect? What unexpected events are peculiar to your area? Do you want total compensation of market value of your vessel? Sometimes it is possible to define so called "agreed value" in your policy. It is a good idea for those, who own a second hand boat.
After you have thought off the necessary options, you should include them into your policy and get the best insurance for your vessel.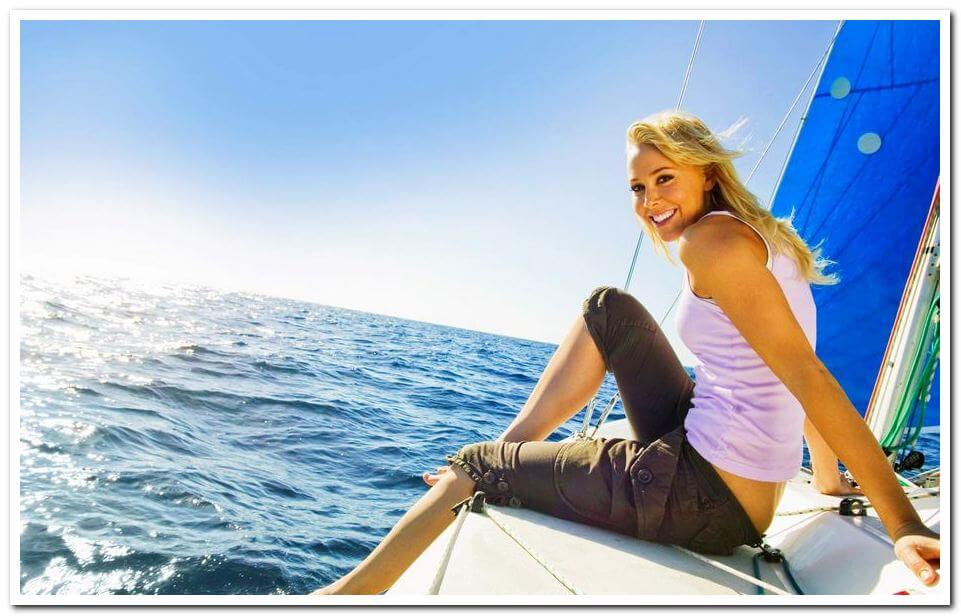 So, if you plan to purchase a boat, you should consider getting an insurance policy for it too. Although, it is not obligatory, but it is really helpful in case of boat collision or weather disaster. Boat liability insurance is the necessary minimum that is usually required by docks, where the boat stands. This compensation is not enough, so many boat owners prefer to get physical damage coverage too. Combination of both policies is the best boat insurance you can get. Care about your boat and make many interesting trips on its board!