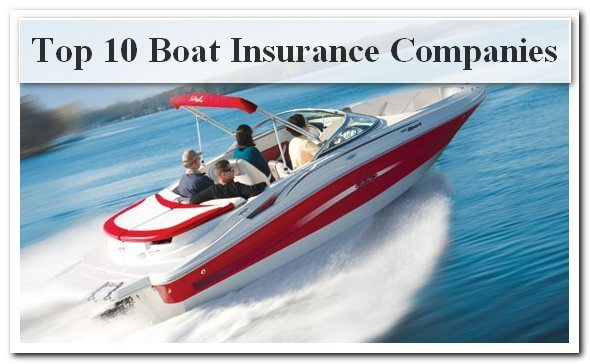 Study our top list of boat insurance companies and choose wisely!
When you plan a big deal, it is always hard to make a choice. A lot depends upon it, because if you find the right insurance company to protect yourself and your boat from disasters and financial gap, you can relax and not to be afraid of theft, vandalism and water floods. But if you make a wrong choice, you can get two problems in one time – with your boat and with your insurer. So study our top list and choose wisely!
1. Boat US

No doubt, it is the leading company at the boat insurance market. They work from 1966 and have great reputation. Boat owner choose this company for the variety of insurance plans and options that can be included or excluded. You can get an insurance policy from Boat US for the vehicle that belongs to you or for the vehicle that you have rented. Most popular insurance plans here are "Basic", "Unlimited Freshwater", "Unlimited Salt Water" and "Unlimited Gold". They give policies for any kinds of boats and yachts. If you do any kind of water sports or are fond of fishing, it is possible to insure the equipment for your hobby here too. Reliable, knowledgeable and fair company – what else can be added?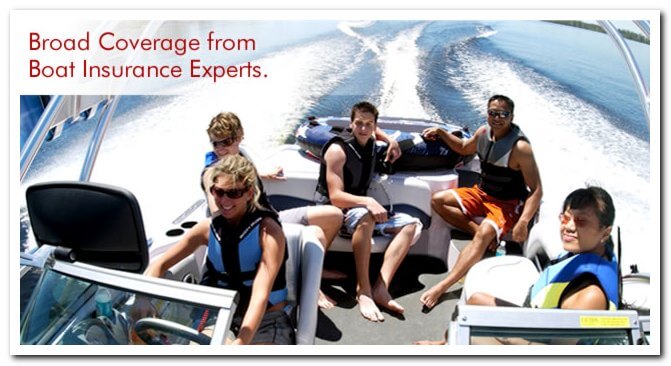 2. Global Marine Insurance Agency

The headquarters of the company is situated in Traverse City, Michigan. It has been insuring the boats for 26 years already and during this long period of time the company has got an excellent reputation. They offer insurance plans for small and big boats and yachts of different size. They offer insurance products for those, who are fond of sailing and enjoy boat voyages during their vacations. Besides they offer insurance for business voyagers and can protect the boat itself, the crew on the board and the cargo they carry. This agency is the right choice for a boat owner!
3. SkiSafe

It doesn't matter, what state you live in, SkiSafe has the offices all over USA. The headquarters of the company is situated in Lake Success, New York. They insure boats and equipment that is used during the voyage like water skies etc. This company provides protection for the boat and its crew everywhere – when it is on water, when it is kept in the dock or when you take it from one point to another on the road. The third party liability policy is also sold there. Reasonable rates distinguish this company from all the others, present at American market. You can get quotes online – this function is timesaving. They are affordable 24/7 – so you can call them anytime and insure your vehicle.


4. Total Dollar Insurance

This company is supposed for big boats, luxurious yachts and poker boats. The staff of the company consists from experienced fishermen and sailors, so they know the problems of an average boat owner and understand them. Thus a potential client can call to the office of the company and the necessary specialist from the staff will contact him immediately. They deal with big vessels that sail at great speed. This kind of ride is dangerous, so to stay calm and self confident during the voyage, it is necessary to choose the insurance company correctly. Total Dollar Insurance is that very company, the owners of big boats need. Their headquarters is situated in Port Washington, New York. But they insure the boat owners everywhere in USA – they have a great number of offices!
5. United Marine

It is one of the biggest boat insurers in USA. They give policies for boats, yachts and watercraft. The headquarters of the company is situated in La Grange, Kentucky. Various insurance plans and options, comparison of quotes of different boat insurance companies – they do everything that makes the client happy. If you have the insurance agent of your own and don't want to change him, but at the same time you like the quotes from this company, they are ready to cooperate with your agent and sell the policy for your boat. The staff of the company is available every day of the week. You can contact them online and get your free quotes within two minutes. So United Marine is a rightful choice for the boat owner!
6. Voyager Marine
This company has been serving boats and their owners for 53 years already. Their main trick is individual approach to any client. Thus they can design the insurance product especially for you and your boat. By the way, they insure different kinds of vessels – big and small boats, yachts and equipment for water sports and fishing. It doesn't matter, if you use your boat for leisure or you make business trips on it, you can get the policy from this company. Their headquarters is situated in Frisco, Texas. Voyager Marine can boast with low rates and flexible system of discounts. Their deductibles are not high or even completely omitted. Many specific insurance options are affordable here. Quotes can be made online or offline – so they try to please the clients all over USA.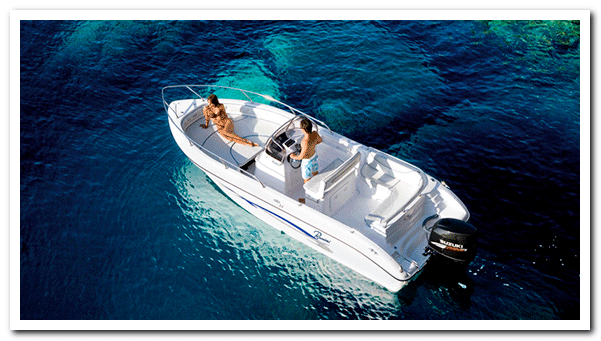 7. Twin Rivers Marine

They are ready to help every boat owner. You can get the small boat or a huge cruiser – and you will be served here in any case. Low rates, great variety of specific insurance options and professional staff that can give you the necessary piece of advice – all this is offered in the office of the company. They can sell you boat liability insurance or all risks included policy – it is up to you to decide, what protection to choose. If you have bad driving history and were rejected in some other companies, still you can come to Twin Rivers Marine and they will help you. Great insurer – it is fast, experienced and reliable. The headquarters of the company is situated in Antioch, California. But it serves the clients in every state.
8. Old United Insurance Companies

It is the group of reliable insurance companies. They are situated in California, Kansas and some other states. They offer unique insurance products for boaters. They insure both, vessels and watercraft. The Old United Insurance is a good choice for the boat owner, as he is guaranteed to get the best rates, offered by various insurance companies – it is possible to compare. Different insurance options and various discounts – this you will get, if phone to the main office of the company.
9. W R Hodgens Inc.

The headquarters of the company is in Fort Lauderdale, Florida. Its offices are situated in every state, so you can visit them to get the quotes or contact them online. The company is an experienced insurer – they have been dealing with boat insurance for 30 years already. They are supposed for yacht insurance first of all.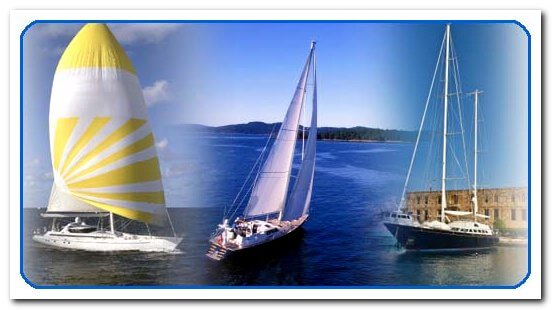 10. National Marine Underwriters

They insure yachts and six passenger boats. They work in 48 states. It is possible to contact them on phone or online. The headquarters of National Marine Underwriters is situated in Annapolis, Maryland. They have been in insurance business since 1983. Great rates, free quotes and fast service – what else can you wish to get from an insurance company?

These 10 companies are specialized boat insurance companies. They insure boats only and know this subject from top to bottom. There are also general insurance companies, where it is possible to insure boats too. They are also worth your attention. But the first variant is more recommended!